LPG tanks for company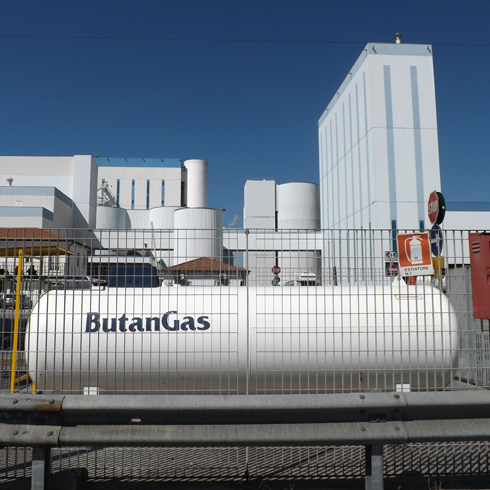 ButanGas offers on loan a wide range of horizontal or vertical LPG tanks to be placed above ground and underground, to satisfy every need.
ButanGas tanks are made of high-quality steel and designed to contain LPG up to a maximum working pressure of 17.7 bar: a special safety valve prevents excessive internal overpressure and ensures the stability of the tank.
Safety guides our every action: installation, refuelling and periodic checks. The safety valve is replaced every two years without additional costs, and every 10 years we carry out more in-depth analyses to evaluate the state of the tanks.
| MODEL | CAPACITY [Kcal/day] |
| --- | --- |
| 295 litres vertical | 230,000 |
| 990 litres vertical/horizontal | 400,000 |
| 1,650 litres vertical | 650,000 |
| 1,750 litres horizontal | 900,000 |
| 3,000 litres horizontal | 1,200,000 |
| 5,000 litres horizontal | 2,000,000 |
The installation process: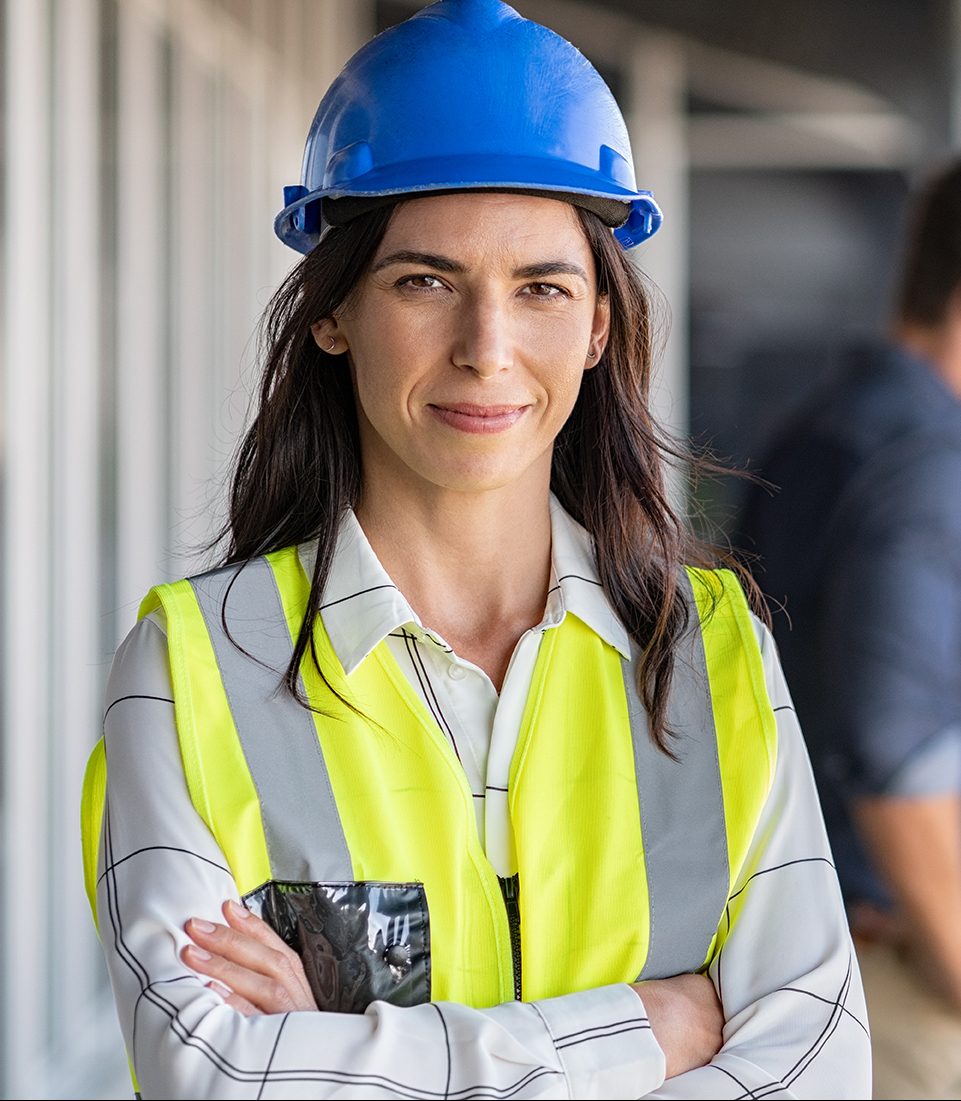 1 – Inspection
One of our technicians carries out a careful inspection and checks the conditions for a correct installation and subsequent refilling, in compliance with all the minimum legal limits.
2 – Technical-economic offer
Following the inspection, a customised technical-economic offer, including customer protection clauses, is presented.
3 – Installation
Once the economic agreement has been signed, our technicians go to the site and proceed with the installation in a short time.
4 – Fire Prevention Measures
Once the tank has been installed, our technicians draw up and present all the regulatory requirements for fire prevention to the Provincial Fire Brigade.
5 – Distribution
Refilling is carried out quickly and promptly on request by tanker trucks.
6 – After-sales
We guarantee a 24 hour a day service in the event of a gas leak or other problems related to the safety of the plant – Toll-free phone number 800 327 327.
Technical information on tanks
all linear measurements are expressed in metres
//= json_encode($tabContent) ?>
| LITRES | D | d | L | l | H | Weight kg | LPG capacity in kg |
| --- | --- | --- | --- | --- | --- | --- | --- |
| 990 | 0.80 | 0.45 | 2.20 | 1.20 | 1.31 | 300 | 415 |
| 1,800 | 1.00 | 0.63 | 2.53 | 1,37 | 1.38 | 500 | 735 |
| 3,000 | 1.20 | 0.67 | 2.90 | 1.40 | 1.56 | 700 | 1,260 |
| 5,000 | 1.20 | 0.67 | 4.70 | 3.23 | 1.56 | 1,000 | 2,100 |
//= json_encode($tabContent) ?>
all linear measurements are expressed in metres
//= json_encode($tabContent) ?>
| LITRES | D | d | L | l | H | Weight kg | LPG capacity in kg |
| --- | --- | --- | --- | --- | --- | --- | --- |
| 1,000 | 1.00 | 0.70 | 1.43 | 0.70 | 1.78 | 230 | 420 |
//= json_encode($tabContent) ?>
all linear measurements are expressed in metres
//= json_encode($tabContent) ?>
| Model | 1,000 L.O. | 1,000 L.V. | 1,650 L.V. | 1,750 L.O. | 3,000 L.O | 5,000 L.O. |
| --- | --- | --- | --- | --- | --- | --- |
| A : base size | 1.350 x 700h = 100 | Diam. 1.020h = 120 | Diam. 1,220h = 140 | 1,550 x 900h = 120 | 1,600 x 1,000h = 150 | Cast on site |
| B : body diam. | Diam. 800 | Diam. 1,000 | Diam. 1,200 | Diam. 1,000 | Diam. 1,200 | Diam. 1,200 |
| C. Installation height | 1,400 | 2,000 | 2,280 | 1,600 | 1,850 | 1,850 |
| Total weight Kg | 550 | 500 | 830 | 850 | 1,200 | 1,040 + concrete |
//= json_encode($tabContent) ?>
The dimensions shown are approximate for the tank dimensions indicated in the construction booklet
//= json_encode($tabContent) ?>
| | | | | | | |
| --- | --- | --- | --- | --- | --- | --- |
| D-width | 1,400 | 1,600 | 1,800 | 1,600 | 1,800 | 1,800 |
| L-length | 2,800 | 1,600 | 1,800 | 3,100 | 3,600 | 5,350 |
| H- height | 1,320 | 1,900 | 2,180 | 1,520 | 1,770 | 1,770 |
//= json_encode($tabContent) ?>